7 Creative Couples That Make Us Swoon!
As the days get colder this month, hearts are warmed by the celebration of love and romance on the 14th of February. Storefronts and local businesses all decked out in hues of red and pink bring sentimental vibes and a reminder to cherish all the lovely things in life. Valentine's day inspired us to take a look at some cute and creative lovers, past and present. Let's get swoony! <3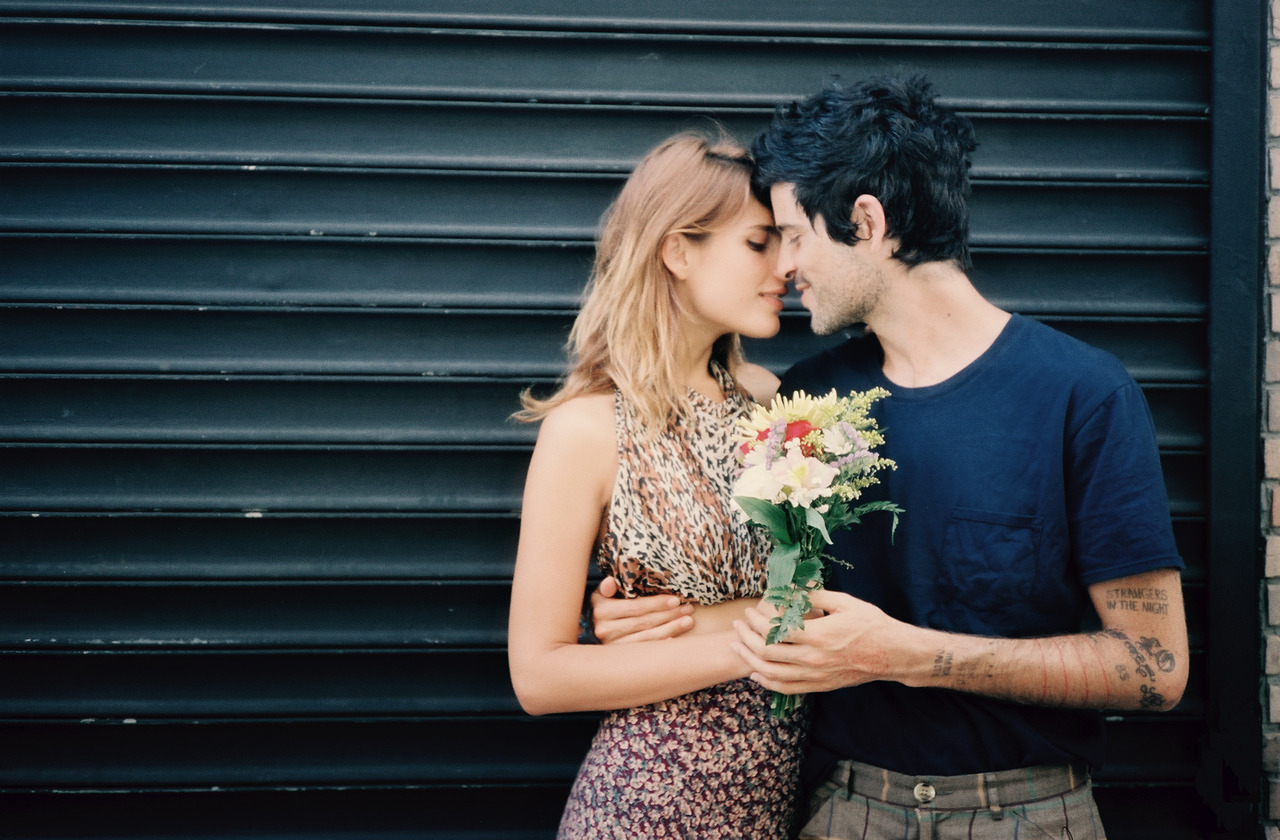 7. Devendra Banhart and Ana Kras
When Serbian designer/photographer Ana Kras flew to NY to photograph The L.A based folk singer, their connection was almost instant; within 5 minutes of meeting, Banhart proposed. Though Kras was reluctant at first, she decided to stay and they've been together ever since! In an interview with Pitchfork, he recalls their fateful meet cute-- "I thought, "If she says yes, this is going to be so cool if we do get married, and if we don't, who cares?" Talk about taking a chance on love!
6. Frida Kahlo and Diego Rivera
Aside from being some of the most influential painters and activists of their time, Diego and Frida had a relationship filled with equal parts with passion and turmoil. Frida met Diego Rivera as a student, in hopes of gaining valuable advice from an older, successful artist. They were married in 1929 at 20 years apart, and after a tumultuous 10 years were divorced. Only a year later, the couple decided to remarry. They might not be the starry eyed lovers we always root for, but this couple had an unmistakable connection and their contribution to the world of painting has made them a point of intrigue and inspiration.
5. Annie Clark and Cara Delevingne
Beauty, brains and talent, oh my! Annie Clark, the musical genius behind the infectious sounds of St. Vincent, started seeing British model and actress Cara Delevingne in 2015. While Clark tends to keep her personal life somewhat hidden from the public eye, it seems like she and her sweetheart have no intention to hide all of the cute moments of their love from social media. From afternoon coffee runs to red carpet events, these two inspirational ladies just get it!
4. Alfred Stieglitz and Georgia O'Keefe
Similar to Kahlo and Rivera, these two brilliant artist of the early to mid 20th century had a relationship defined by their passion for each other and their art. At the height of his photography career in New York, Stieglitz fell in love with Texan painter Georgia O'Keefe through romantic letters, sometimes 40 pages long! Eventually, they were married and O'Keefe gained much popularity due to her husband's promotion of her work. Because of the immense success of both artists, Stieglitz and O'Keefe faced the challenge of balancingpersonal goals andsustaining a marriage. Take one look at those letters, however, and you'll see that they were head over heels for eachother!
3. Kori Gardner and Jason Hammel (Mates of State)
The indie-pop duo known as Mates of State started making music together in 1997, and were married 4 years later. Their dreamy aesthetic and minimalistic sound are a winning combination.Their discography is impressive, with over 12 EP and LP releases since the band's inception. After a few years of infrequent touring, Gardner and Hammel finally released You're Going To Make It in 2015; to make the release even better, they featured their two daughters in a music video for a track on the EP! Check out the heartwarming video for "Staring Contest" here.
2. Max Ernst and Dorothea Tanning
Meeting your love at an art gallery in New York? Now that's pretty dang cute. Falling in love over a game of chess? Even better. These two artistswere probably some of the most influential painters of the Surrealist and Dada movements in the mid 20th century. The couple stayed together and resided in France for over 30 years, until Ernst's death in 1976.
1. Beyonce and Jay Z
You can't really talk about beautiful inspiring couples without bringing up these two, right? Beyonce and Jay Z became friends in 2001, both immensely successful with two different stories. Their first collab was on Jay Z's track "Bonnie and Clyde"; it would be 8 years until they tied the knot, but it's clear that these two musicians have been a power couple since day one!